Came across this article from Eoin: http://rebelmetropolis.org/every-car-a-murder-every-bicycle-a-love-affair/
I tried to summarize it here but I think it's best to ask you to read it. It's excellent, short and has a collection of  incredible pictures.
This piece appeared on my radar a day after I heard about the launch of the Bay Area Bike Share program.  Earlier tonight  my brother the runner tells me he signed up for the Chicago bike share program because "honestly if I can save the three minutes on either end that it takes to lock up my bike.."
Hubway celebrated two-year anniversary with a fat list of impressive stats in late July. Two weeks later Citibikes blew those numbers out of the water, racking up 2 million rides in 76 days. I recalled Madison WI had their own bicycle program long before Boston/NYC/Chicago/San Fran installed their share systems, so I dug in to do a bit more reading only to find that the B-Cycle program is already available in a bunch of other towns including the super suburbia of South Florida near my mother's house.
I don't think I'm alone in feeling this shift. As a career pessimist I want more proof, but my gut tells me – I'm pretty sure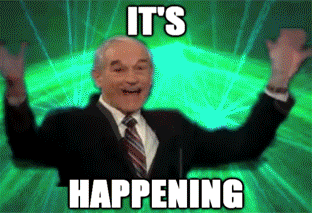 Students are all back now to the area and many are opting for two wheels. More and more cyclist hit the road and every year I see that the general behavior improving a wee by wee bit as we hit a critical mass of law-abiding riders. It's nice. Also, it is possible that as I grow older and more exhausted, I care less.
So, what do you think? Are you seeing trends out there that give you a hopeful glow for bicycling future, like the light that's growing in my cold-bitter heart of  a jaded cyclist?